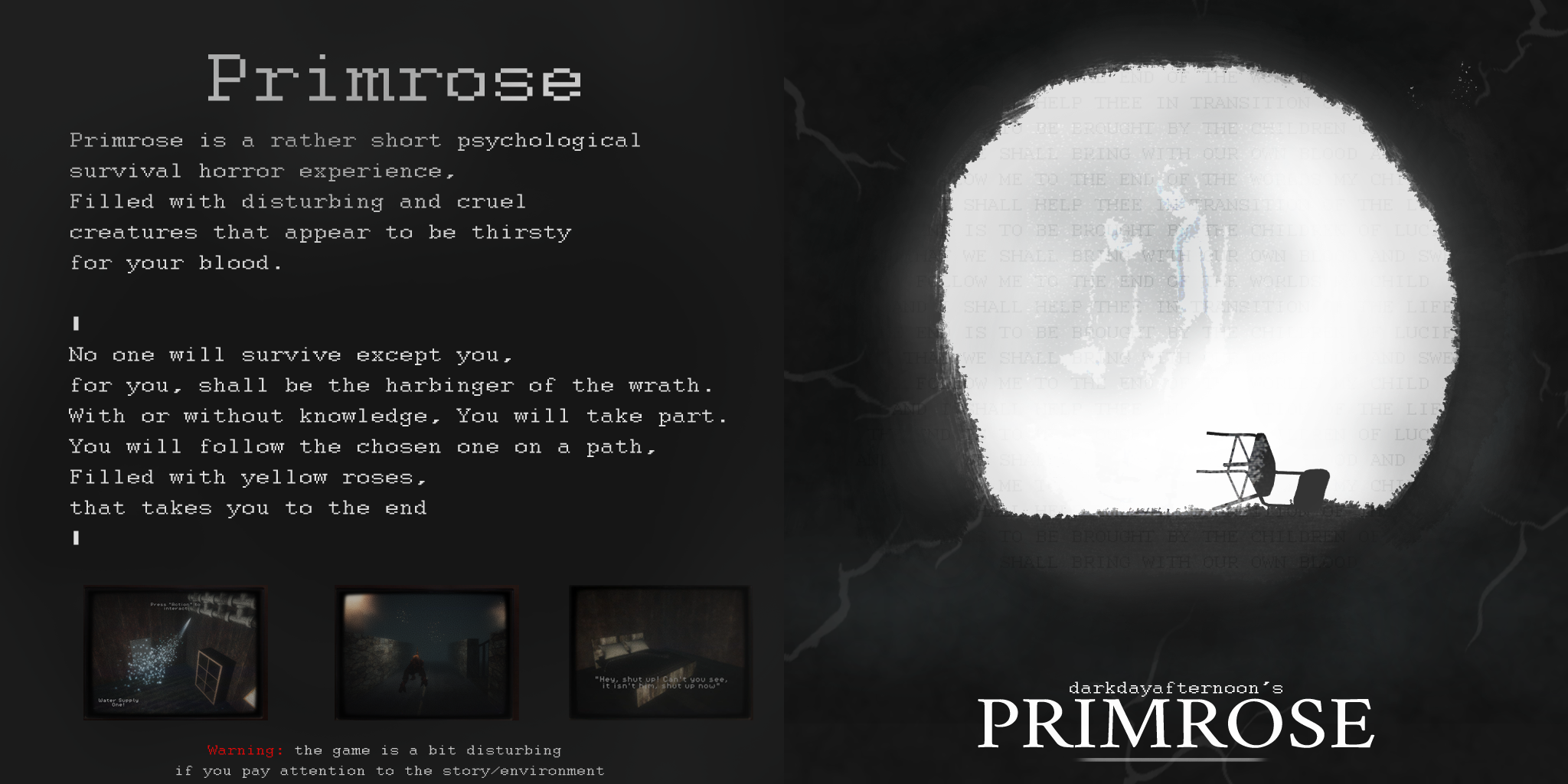 Primrose
A downloadable game for Windows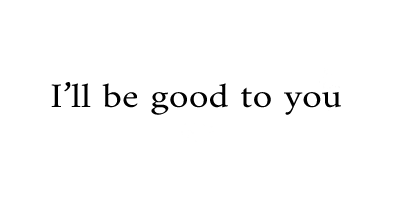 Primrose is a rather short psychological survival horror experience, Filled with disturbing and cruel creatures that appear to be thirsty for your blood.
No one will survive except you,

for you, shall be the harbinger of the wrath.

With or without knowledge, You will take part.

You will follow the chosen one on a path,

Filled with yellow roses,

that takes you to the end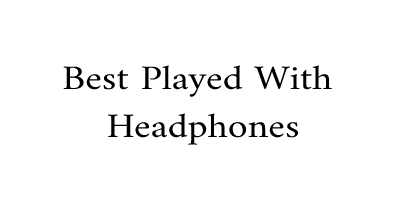 WARNING

the game is a bit disturbing
if you pay attention to the story/environment
Inventory: 'I' / 'MIDDLE MOUSE CLICK'
Action: 'LEFT CTRL'/'LEFT MOUSE CLICK'
'W','A','S','D' to Move
Look Around: MOUSE
Submit: ENTER
Fire3: 'RIGHT ALT'
You can also follow me on my Twitter @AfternoonDark to follow the development of my future games and stay updated!
ps: If you happen to find any bugs, kindly let me know! also, please consider rating the game, it really helps!
Download
Download
Primrose_Windows_Final.rar
110 MB